February 11th, 2008 at 4:06am
I'm just home from the trip of a lifetime, 3 days spent in the middle of the Alaska wilderness at Carl and Kirsten Dixon's WinterLake Lodge, which is only accessible by skiplane in the winter, and seaplane or helicopter in the summer. They are wonderful hosts, offering great hospitality. I'll have both audio and video shows in the coming weeks from the trip, both in the kitchen and outdoors snowmachining and dog sledding.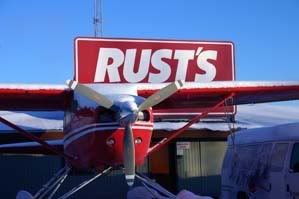 Rust's Flying Service flew us out in one of their distinctive red planes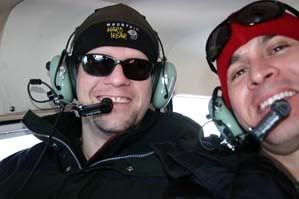 Scott Slone from Alaska Podshow and I on the plane on the way out to the lodge.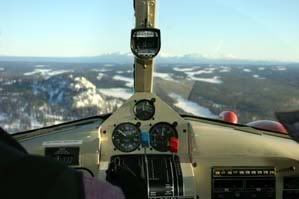 The view out the front window of the plane.
The highest peak in North America, Danali (It's huge even from a couple hundred miles away).
One of the family's 2 Labs, Willow, in front of the Lodge.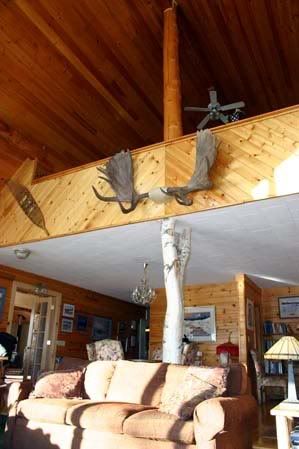 Inside the great room of the lodge.
Some of the great dishes we enjoyed, prepared by Kirsten and Chef Eric.
food, food podcast, cooking, Alaska, WinterLake Lodge, ReMARKable Palate, Culinary Podcast Network, Gilded Fork