June 10th, 2008 at 11:34pm
[display_podcast]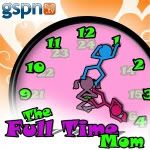 ReMARKable Palate #146: More Kitchen Tips with the Full Time Mom
On today's show, it's part 2 of my interview with Stephanie Ravenscraft from The Full Time Mom Podcast. Stephanie is a good friend of mine, and had me on her show to share tips for making family meals more fun and exciting. We talk more about food foibles and getting family members to eat a wider range of food, tips on seasoning a cast iron skillet, and how to properly prepare for going to the grocery store.
ReMARKable Palate is a production of The Culinary Media Network. www.culinarymedianetwork.com
Theme Song: "Go Fish", by Big Money Grip, from the Podsafe Music Network.