July 15th, 2008 at 9:29pm
[display_podcast]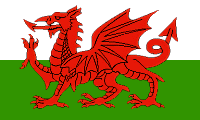 ReMARKable Palate #152: A Powerful Taste of Wales
This week, I take a trip to the west of the UK and get a taste of Wales! I wish it were really so, but actually I spoke with a bunch of Welsh food producers at the Fancy Food Show here in New York. From cheddar cheese, to beer, sea salt and flavored pates, the foods of Wales reflect the Gaelic roots of these warm people, and I'm sure you'll agree that the ones I met are a fun lot.

Collier's Cheese
Cwrw Haf
Halen Mon Seasalt
Patchwork Foods
ReMARKable Palate is a production of The Culinary Media Network. www.culinarymedianetwork.com
Theme Song: "Go Fish", by Big Money Grip, from the Podsafe Music Network.