September 9th, 2008 at 8:02pm
[display_podcast]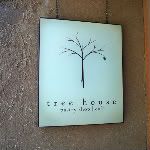 ReMARKable Palate #160: A Taste of Santa Fe Part 2 – Treehouse Bakery and Cafe
This week we speak with Maria Elena Bustamante Bernal, owner of the Treehouse Bakery and Cafe on the grounds of Plants of the Southwest in Santa Fe, NM. Maria Elena is dedicated to baking organic, sustainable, and even on occasion gluten free pastries, cakes and sweets. Operating out of a unique adobe building, the folks at Treehouse are building and sustaining their own community, and also satisfying sweet tooths.
Treehouse Bakery and Cafe
Theme Song: "Go Fish", by Big Money Grip, from the Podsafe Music Network.
ReMARKable Palate is a production of The Culinary Media Network. www.culinarymedianetwork.com