November 5th, 2008 at 2:08am
[display_podcast]

ReMARKable Palate #168: Fabulous Flatbreads
This week, we speak with Ojus Ajmera from FGF foods, who have figured out how to mass manufacture tradtional Indian Naan bread, that scrumptuous flat bread traditionally baked in a tandoor. Ojus tells us how they do it.
There's still time to vote for ReMARKable Palate in the Food and Drink category in the Podcast People's Choice Awards. From now until Nov. 6th, you can vote once per day.
www.podcastawards.com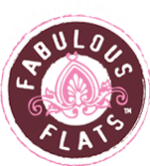 Theme Song: "Go Fish", by Big Money Grip, from the Podsafe Music Network.
ReMARKable Palate is a production of The Culinary Media Network. www.culinarymedianetwork.com